Pre-nursery (1.5-2.5 Years)
Experience the Magic of New Beginnings
At this learning level, children need to fall in love with learning and the environment around them, which includes people. Mahara International Pre-School and Day Care, the best pre-nursery school in Hyderabad, helps children to explore the world around them and get them to love themselves, the people around them and get accustomed to the new learning space. They need simple books, pictures, puzzles, music, and time and space for active play such as jumping, running, and dancing.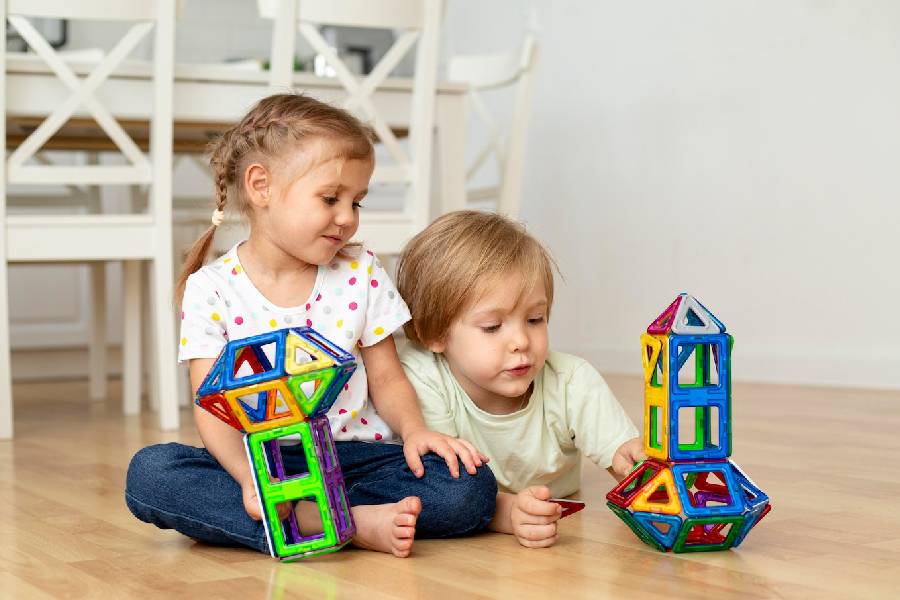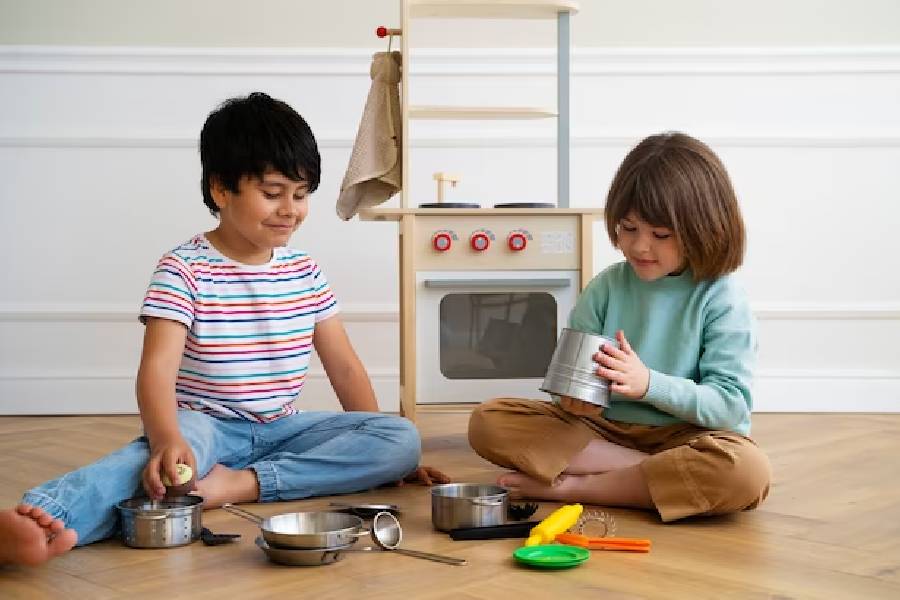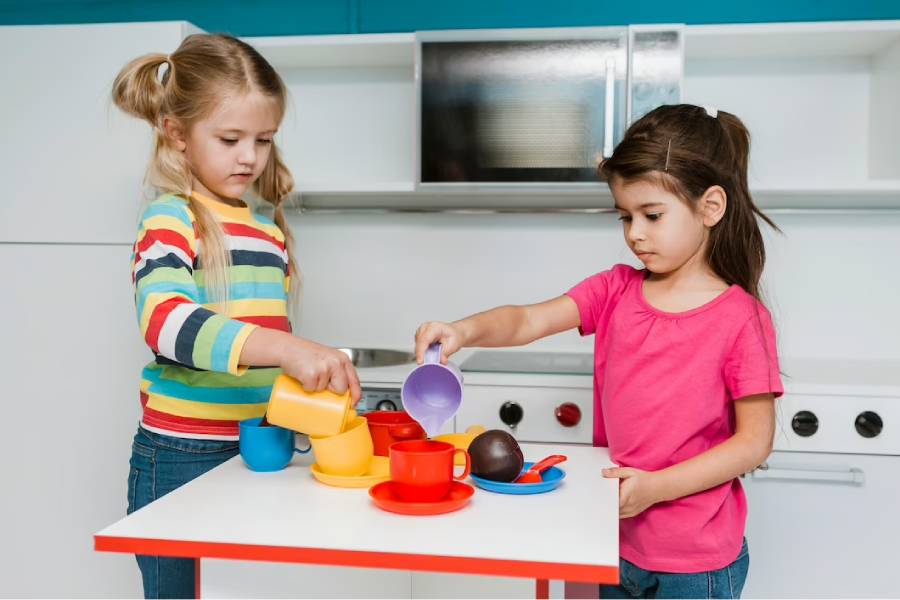 Skills that children will learn
Child-friendly Environment that fosters a Love for Learning!
Toddlers learn by experiencing the environment through their senses (senses, hearing, tasting, smelling, and feeling), by physically moving around, and by being among socially responsive adults.

Focus Area
Investigation, Exploration, Enquiry, Personal, Social & Emotional skills development, Cognitive.

Skill Area
Language, Manipulatives, Creativity, Curiosity and Understanding the World
Academic Interventions
Language and Communication, Manipulatives and Numeracy, Thematic Intervention, Experiential Learning, Solitary and Group Play, Global Sustainability, Arts, Storytelling, Music, Yoga
What do parents say about us
Let's explore what Parents have to say about us. Let us know what you think of today's newsletter and what you'd like to.
Top preschool in Kondapur with great infrastructure. They have designed their curriculum in such a way that children will love to go to school every day. I can say Mahara International Pre-School and Day Care is one of the best premium preschool in Kondapur. Very hygiene and very careful in terms of handling the children. Please visit the school if you are looking for the best preschool in Kondapur.
Mahara Preschools offers safe and clean environment for kids by carrying out regular sanitization. Teachers and staff is always well dressed and happily welcome the children. I find them really cooperative and submissive towards their routine and profession. They are always available to address your queries and provide the needful information on day to day basis.
It is great to see how well Mahara International Pre-School and Day Care teachers and support staff take care of my little one. My Daughter started with best preschool in kondapur when he was 10 months old and its been very encouraging and satisfying to see him learn new skills, develop many abilities and bring smile to our family.
If you're looking for a premium preschool in kondapur then Mahara International Pre-School and Day Care is the best one to choose. They have a created an amazing environment where children will fall in love with it. Great staff with atmost care to the children. I can say this is the Top preschool in kondapur.
Great learning environment created by the Mahara International Pre-School and Day Care management. I liked the place and it's best for the children to start their education journey. This will be my best preschool in kondapur.
This is the best preschool in kondapur I have seen. Mode of education for children is completely activity based.Teachers are very interactive with kids,and tries by all their means to make them engaged during online classes.my kid is always curious to attend the classes and to talk to their teachers.
HOW TO ENROLL YOUR CHILD TO A CLASS?
Interested in good preschool education for your child? Our kindergarten is the right decision!